Using web push notifications is one of the best ways to drive traffic to any website. Push notifications help you reconnect with your web visitors and build a brand image that will bring them back to your website.
Below are some of the web push notification features that help amplify traffic to your website:
Drip notification
The drip notification feature allows you to send a series of web push notifications to your subscribers from day one. When a web visitor subscribes to your website, these notifications are triggered within the set time intervals.
With drip notifications, you can create a successful onboarding campaign. Here is a blog post on how you can take advantage of the drip notification feature.
Flash sale alerts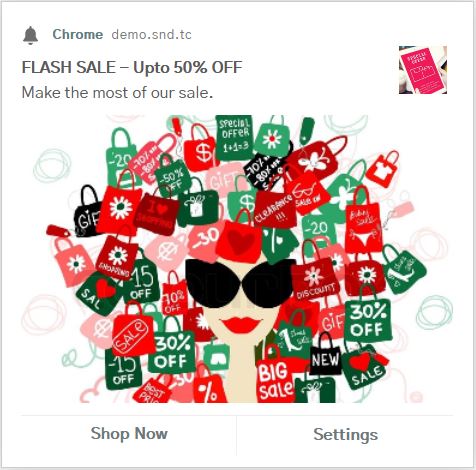 Notifying your subscribers of a flash sale can drive huge traffic to your website. Web push notifications can instantly notify your subscribers of the sale. Such notifications are hard to miss!
Subscriber time zone
You could have subscribers across the world who have subscribed to your website. It wouldn't make sense if your subscriber received a push notification from you in the middle of the night. Therefore, it is very important to send notifications to your subscribers based on their local time zone.
Take advantage of PushMonkey's segmentation feature to filter your audience based on location and time zones. This will definitely increase the CTR (Click rate) web push notifications and will increase traffic to your website.
Customization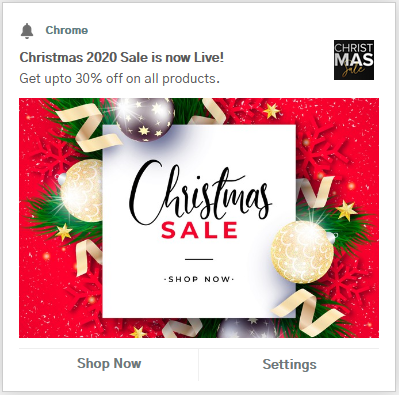 Personalizing your push notification content is still the most effective way to communicate with your subscribers. Adding custom banner images, icons, action buttons, and relevant, eye-catching text will help drive traffic to your website.

If you have an eCommerce store, you can use Triggered Notifications which drive significant traffic to your website. Here are some of the more powerful triggered notifications:
Cart Abandonment Alert:
Whenever a subscriber abandons the cart, you can trigger an automated personalized push notification. This notification can be triggered minutes, hours, and days after the subscriber has added the products to the cart and abandoned it.
Price drop alerts:
A subscriber can set a price drop alert for a specific product from your website. Once the price drops on your website, an automated push notification is triggered that alerts the subscriber to the price drop for that specific product and directs them to the product page.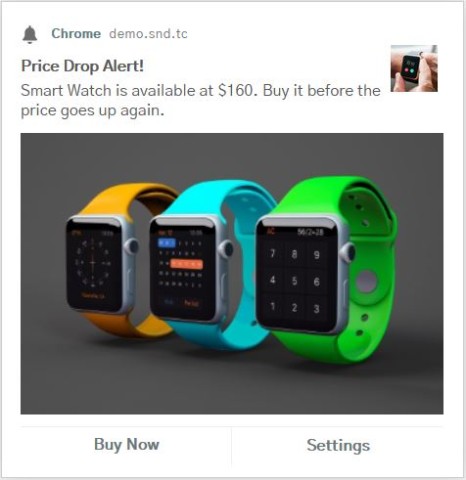 Back in stock alerts:
If a product is out of stock on your website, a subscriber can set a back in stock alert for that specific product. Once the product is in stock on your website, an automated push notification is triggered where the subscriber is alerted that the product is back in stock and ready to purchase.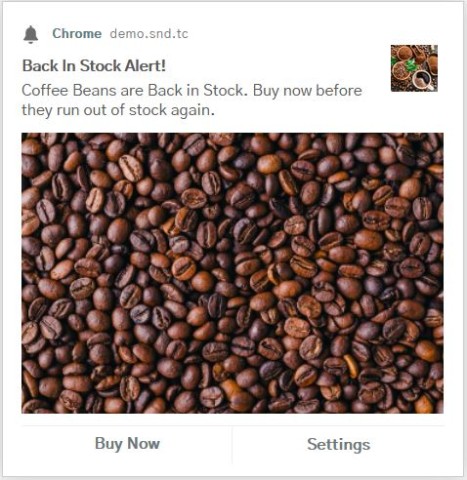 At PushMonkey, we're always happy to discuss your plan for engaging with your audience. Please visit our website to set up a quick call with us.
Media contact
Company Name: GetPushMonkey
Contact: Ajinkya Repe
E-mail: Send an email
Call: +1 469 638 3360
Country: India
Website: https://getpushmonkey.com/